Opening Hours
Reception are available: Monday, Tuesday, Wednesday and Friday 7:45am to 4:30pm, Thursdays 7:45am to 4:55pm
Face to face appointments: Monday, Tuesday, Wednesday and Friday 7:30am to 4pm, Thursday 7:30am to 5pm
Telehealth appointments: Monday to Friday 8am to 5pm
After hours telehealth (pre-booked): Monday to Friday
Home visits at GPs discretion
We are closed all public holidays and weekends
Our Clinical Team:
Dr Shona Lewis (books closed)
Dr Glenn Hayward (books closed)
Dr Sarah Mollard (books closed)
Dr Allison Thomson (books closed)
Dr Amelia Curwen (books closed)
Dr Hawar Pasha (books closed)
Dr Robyn Foot (accepting previous patients)
Dr Kevin O'Sullivan (Clinical Psychologist)
Basic Fees:
Quick Consult: $35 (Medicare rebate $17.90)
Standard Consult: $75 (Medicare rebate $39.10)
Long Consult: $100 (Medicare rebate $75.75)
Extended Consult: $150 (Medicare rebate $111.50)
Bulk Billing is available to current patients who are 17yrs and under, DVA Gold Card holders, Pension or Concession Card holders. Initial consults and visitors to the area are charged a consult fee.
For more information on fees please speak with reception when booking an appointment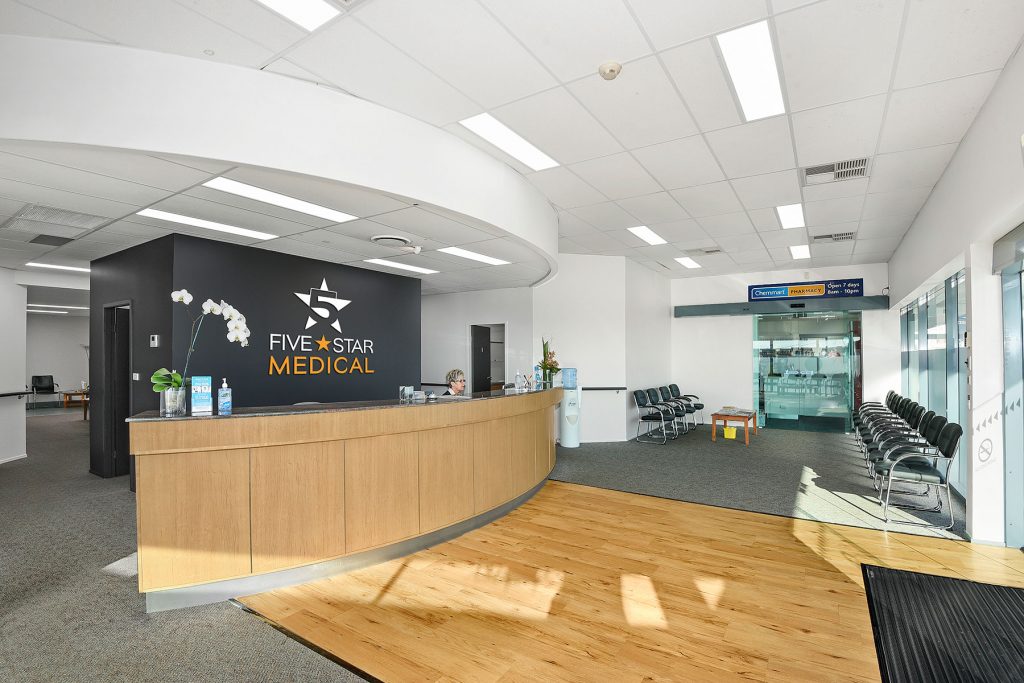 Need more information?
Contact Five Star Medical Centre today