About The Five Star Medical Centre
Five Star Medical Centre is located in Port Macquarie on the beautiful mid-north coast of NSW. Our team of experienced local doctors, nurses and reception staff are dedicated to providing the highest standard of care to assist with your healthcare needs.
Five Star Medical Centre welcomes new and existing patients to our practice. Appointments can be made in advance or on the day if required. Please call our friendly reception staff to arrange an appointment on 6584 1000.
Our opening hours are 7:45am to 5pm Monday to Friday (closed public holidays).
If you are experiencing an emergency please call 000 without delay.
Our Clinical Team:
Dr Shona Lewis
Dr Glenn Hayward
Dr Sarah Mollard
Dr Allison Thomson
Dr Amelia Curwen
Dr Anjali Prakash - GP Registrar
Dr Hawar Pasha (regular visiting GP)
Dr Kevin O'Sullivan (Clinical Psychologist) - books closed
Mariane Power (Psychologist) - accepting new patients
Fees:
Standard Consult: $75 (Medicare rebate $38.20)
Long Consult: $100 (Medicare rebate $73.95)
Extended Consult: $150 (Medicare rebate $108.85)
Bulk Billing is available to current patients who are 17yrs and under, DVA Gold Card holders, Pension or Concession Card holders and others at the doctors discretion. Initial consults and visitors to the area are charged a consult fee.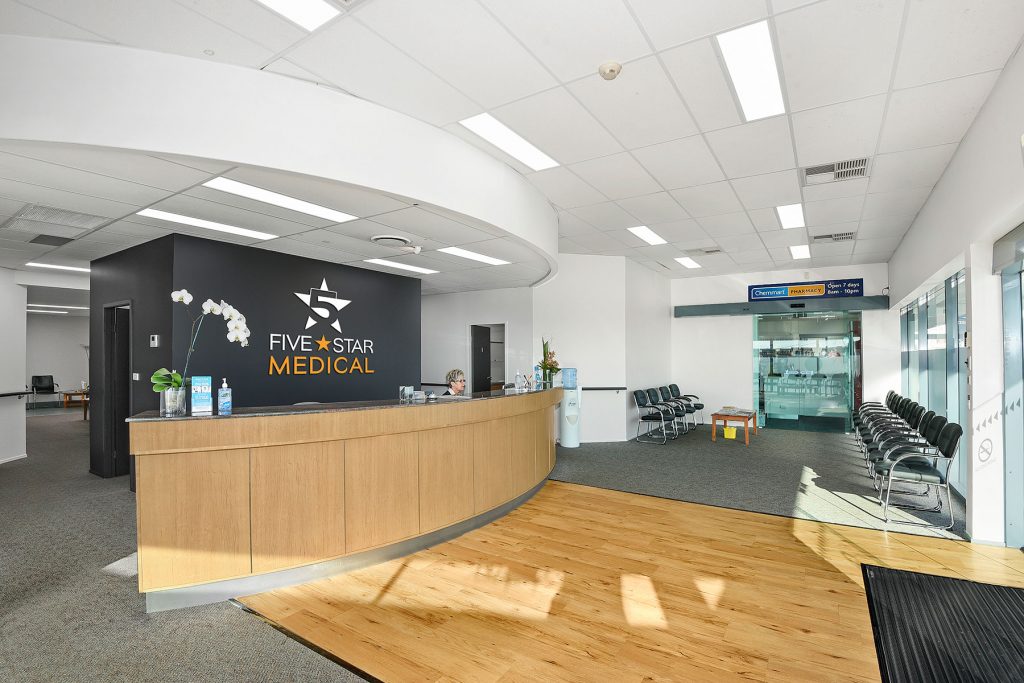 Need more information?
Contact Five Star Medical Centre today